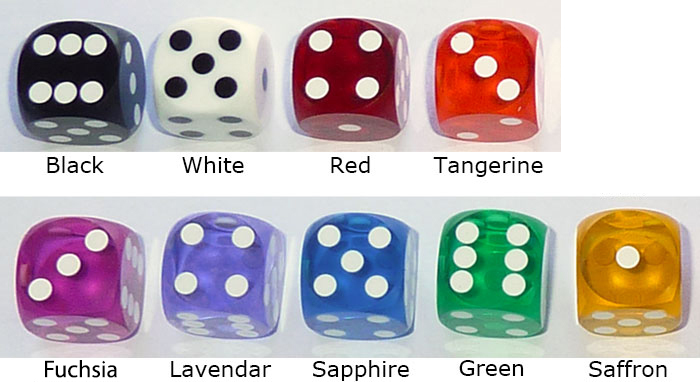 Novadice™ are available in a rainbow of colors!
Purchase:
Choose 2 colors (one for each pair in the set) then click the "Add to Cart" button. You will be able to set your quantity once you add the item to your cart.

Novadice™ - 2 pair (4 dice) Precison, rounded corner, 9/16" size Dice - Certifed by Sonné.
Price $40 US (plus shipping. International orders, please add the additional shipping charge below.)

NOTE:
For INTERNATIONAL orders only, please, add this additional shipping charge.
Price $12.50 US